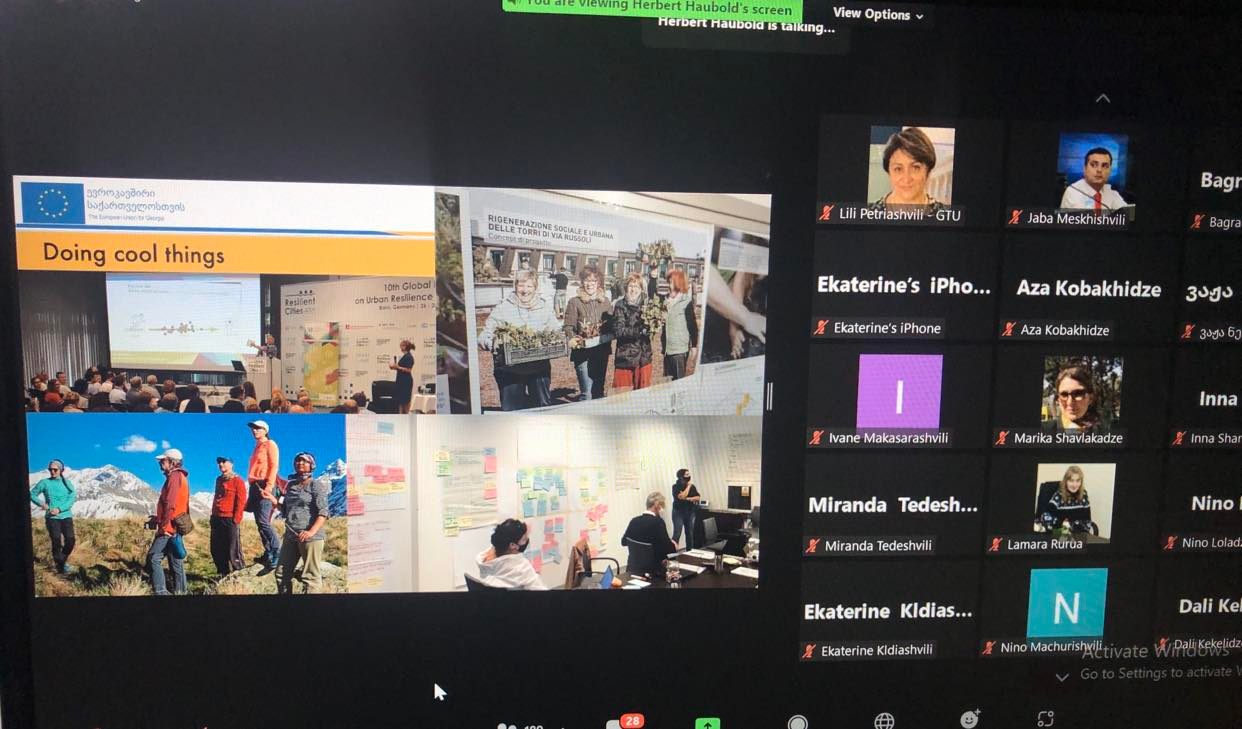 19.12.2021
Associate Professors of the Tbilisi Humanitarian University Marine Shavlakadze and Nino Abaishvili participated in the training entitled "Participation in the EU Research and Innovation Framework Program" Horizon Europe - Practical Aspects "on December 14-15, 2021. The training was intended for researchers, young scientists, doctoral students and all those who are interested in participating in the EU framework program "Horizon Europe" and in the field of European studies.
The main purpose of the training was to share practical views and experiences to discuss such an important topic as the preparation of project proposals.
The content of the training includes, but is not limited to, the following topics:
Sources of information about the program
Ways to find topics and contests
Opportunities for involvement in international consortia
Discuss the experience of developing a joint proposal
Important aspects of project proposals
Institutional prerequisites for participation in lectures and interactive work
Practical examples and opportunities to formulate questions
The training was led by Herbert Howubold, representing the Austrian Environment Agency. Herbert Howubold has experience participating in the development of project proposals under EU programs.
21 March is not randomly chosen - Downey syndrome is the condition where the chromosome of 21 chromosome 2...
Detail
12th International Scientific and Practical Internet Conference "Modern Movement of Sci...
Detail
Online-broadcasting will be held in THU "for scientific-practical conference dentists"
Detail