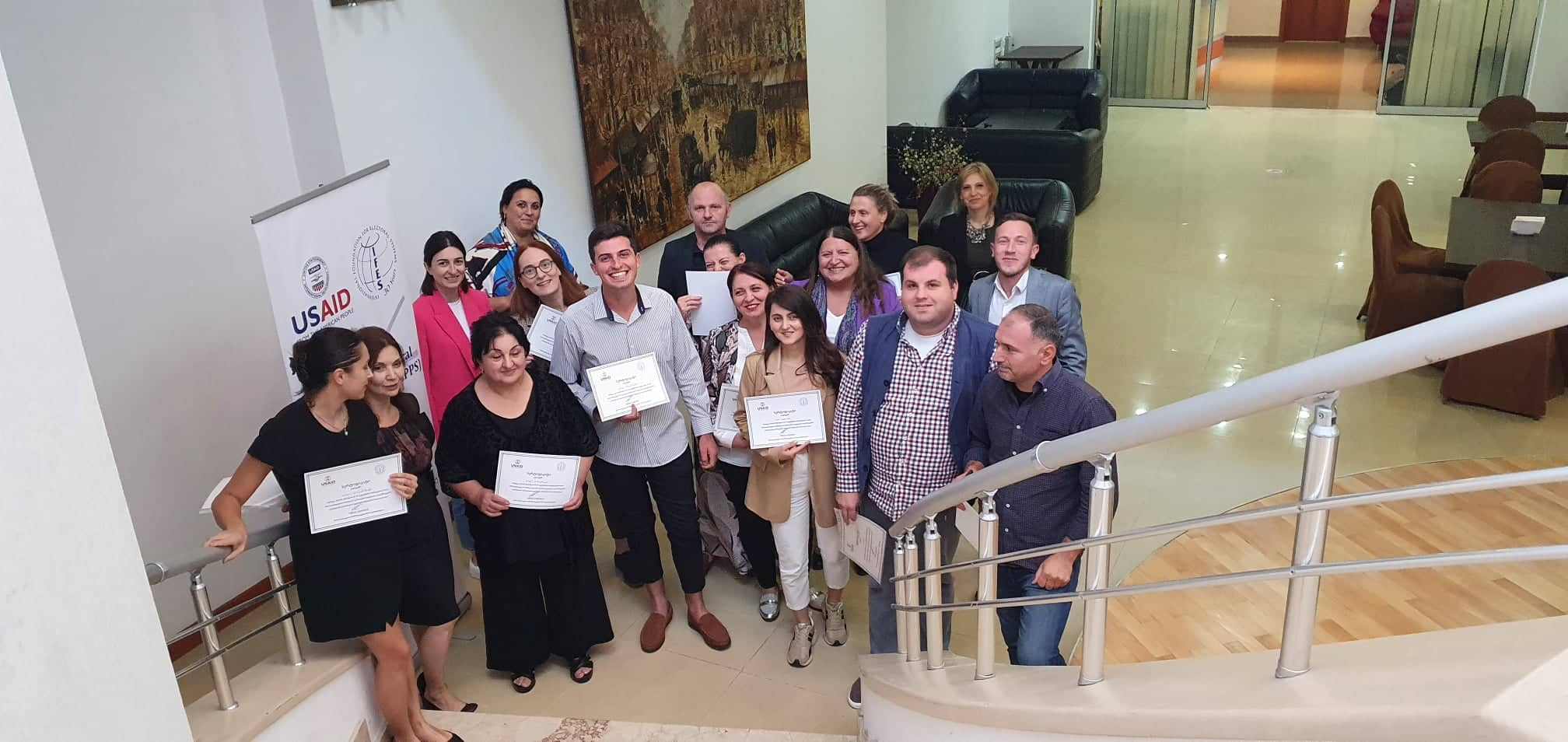 01.10.2022
On September 24-25 in Tbilisi, IFES, within the framework of the USAID Elections and Political Processes Program, conducted training sessions on "Effective Teaching Methodology of IFES Civic Education Courses".
The trainings were attended by the newcomer civic educators of the IFES-developed new "Civic Education" module for vocational schools and the university civic education course "Democracy and Citizenship". The two-day interactive training sessions covered topics such as: the main characteristics of democracy, the state and civil society, the principles of the local self-government, generations and features of human rights, and stages of the student action project implementation.
Since 2010, IFES, through the support of USAID, has been ensuring the professional growth of teachers of the IFES-developed civic education courses at vocational schools and universities, promoting the enhancement of civic competencies among the students, and encouraging their active participation in civic life.
The scientific publication of Lika Mania, Assistant Professor of THU Faculty of Healthcare, entitled "Oral Microbiome and Health&quot...
Detail
Memorandum of Cooperation signed between Kvemo Kartli Governor's Administration and TUU
Detail