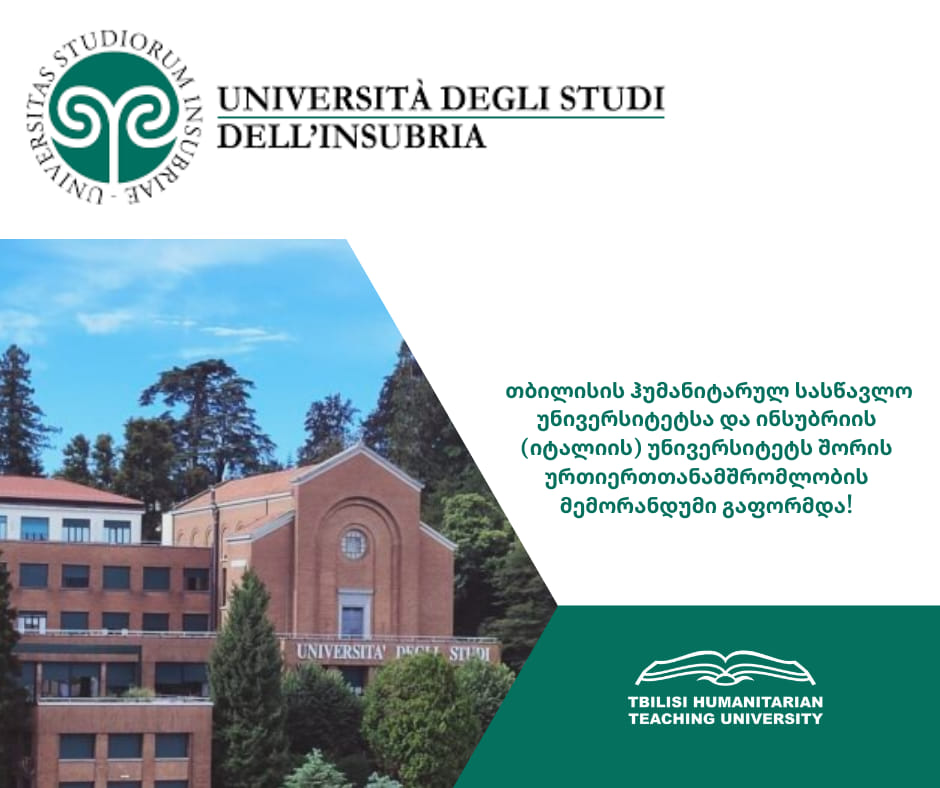 06.10.2021

Tbilisi Humanitarian University and the University of Insubri (Italy) have signed a memorandum of understanding aimed at establishing active academic and educational cooperation between the universities. 

Within the framework of the memorandum it is planned: 

•  Involvement in faculty and administrative staff exchange programs; 
•  Offering exchange projects for students and graduates; 
•  Involvement in research projects; 
•  Participate in seminars, academic meetings, conferences and workshops; 
•  Develop / offer special short-term training programs.

We would like to inform you that at the initiative of the National Scientific Library, a training on "Zotero - Collection and Managem...
Detail
Online International Scientific-Practical Interdisciplinary Conference May 27, 2021
Detail
On April 27, 2021, the Faculty of Economics, Business and Management hosted an online workshop with academic and invited staff of Business...
Detail